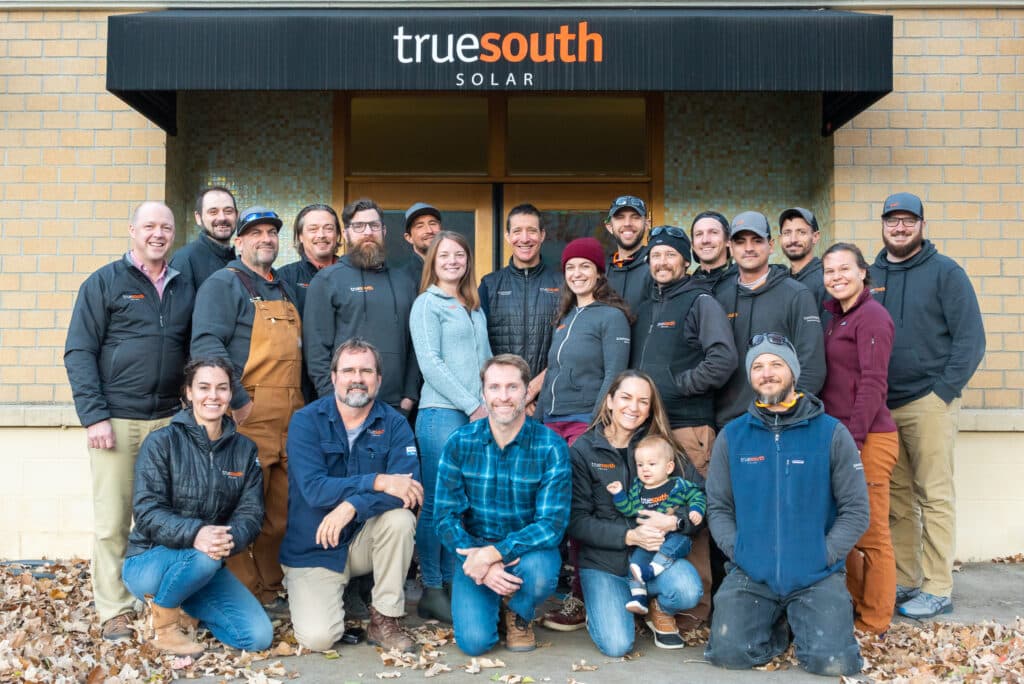 Meet the True South Solar Team

Our mission is to cover every rooftop with clean, renewable solar power stations—simply and affordably. Our local team of solar professionals takes great pride in providing ridiculously great service, industry-leading expertise, and a long-term commitment to our clients.
Inspired by the urgency of energy independence and ecological sustainability, Eric Hansen and Shawn Schreiner founded True South Solar in 2010. They set out on a mission to empower as many Southern Oregon home and business owners as possible to go solar, as soon as possible.
Today, our team members at True South Solar are the leading designers and installers of residential and commercial solar power systems in Southern Oregon. From Mt. Ashland Ski Area to the Rogue Valley Airport, our solar installations can be found on the rooftops of homes and businesses around the region.
We serve all of the communities of Southern Oregon, including the towns of Medford, Talent, Phoenix, Ashland, Jacksonville, Gold Hill, Shady Cove, Central Point, White City, Eagle Point, Grants Pass, as well as the greater Applegate and Rogue Valleys. We are Energy Trust of Oregon Trade Allies and Oregon Department of Energy Tax-Credit Certified Technicians, we have access to every financial incentive to help pay for a solar-electric system. 
Meet
Find out what makes True South Solar Different