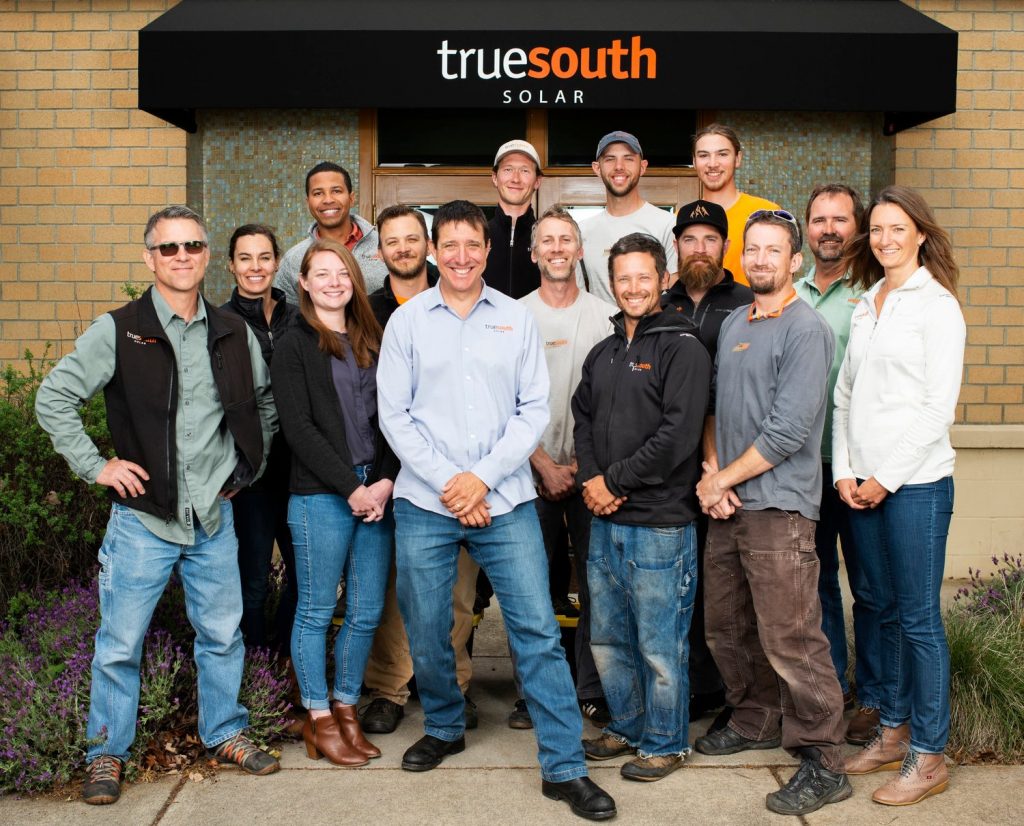 Inspired by the urgencies of energy independence and ecological sustainability, in 2010 Eric Hansen and Shawn Schreiner founded True South Solar. They set out on a mission to empower as many Southern Oregon home and business owners as possible to go solar, as soon as possible.
Today, our team at True South Solar are the leading designers and installers of residential and commercial solar power systems in Southern Oregon. From Mt. Ashland Ski Area to Rogue Valley Airport, our solar installations can be found on the rooftops of homes and businesses around the region.
The SunPower® solar technology that we install is best in class, hands down.
The solar panels that we install are so efficient that they hold the world-record. SunPower's simple, all-in-one home and commercial solar power systems are the only designed and engineered end-to-end by one company. The result is a technological synergy that achieves record-breaking efficiencies. The fully-integrated and radically-innovative cells, panels, mounts and micro inverters work in concert to capture and convert every last drop of sunshine into energy to power your life. It's next generation solar.
We serve all of the communities of Southern Oregon, including the towns of Medford, Talent, Phoenix, Ashland, Jacksonville, Gold Hill, Shady Cove, Central Point, White City, Eagle Point, Grants Pass, as well as the greater Applegate and Rogue Valleys. We are Energy Trust of Oregon Trade Allies and Oregon Department of Energy Tax-Credit Certified Technicians, we have access to every financial incentive to help pay for a solar-electric system.