serving southern oregon since 2010
Southern Oregon Solar Panel Installers and Tesla Powerwall Experts
True South Solar is the leading solar panel and Tesla Powerwall installer for homes and businesses in Southern Oregon. Say goodbye to the power company and start saving money today. We make it easy to add solar panels to your home or business.
Solar + Storage
With Tesla Powerwall, you can power your home or business around the clock. And when the grid goes down, no worries! Talk to us about installing Powerwall in your home or business today.
Easy Financing
Financing your solar project has never been easier. Replace your power bill with an affordable $0 down loan. Our team can help you decide which option is best for you.
Our Mission: Solar for Everyone & the Best Jobs Ever!
Are you interested in energy independence? By installing solar panels in your home or business, you can say goodbye to your power company. For many years, True South Solar has been a trusted Solar Panel and Tesla Powerwall Installer for your neighbors and friends. Why? Because, for everything we do, we do it better. We want you to achieve energy independence the right way.
True South Solar was founded in Southern Oregon in 2010 by Eric Hansen and Shawn Schreiner. Our local team of solar professionals takes great pride in providing outstanding service, industry-leading expertise, and a long-term commitment to our clients.
We are True South Solar. We're the choice for solar in Southern Oregon. Call us for a free, life-changing assessment of your home or business today.
Solar Panel Installation Experts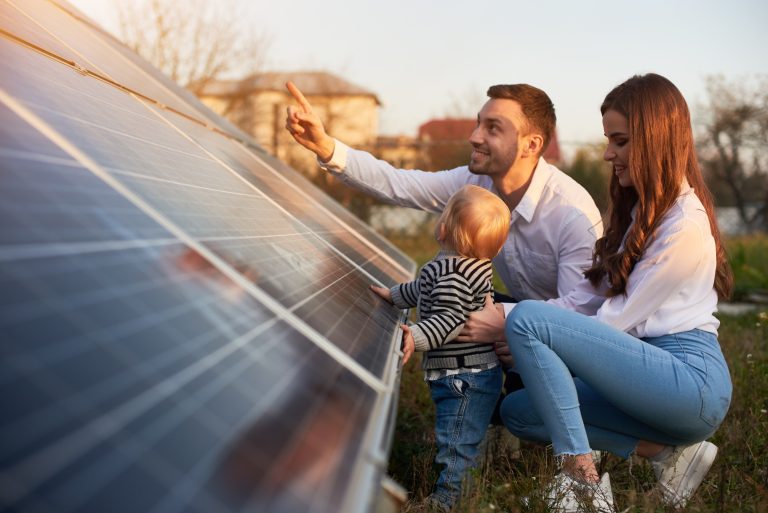 Thinking about installing a solar energy system at your home or business in Southern Oregon? You'll be happy to know that there are numerous incentives available to help you save money. In this post, we'll discuss the various state and federal incentives that can help you reduce the cost of your solar installation and maximize
Read More »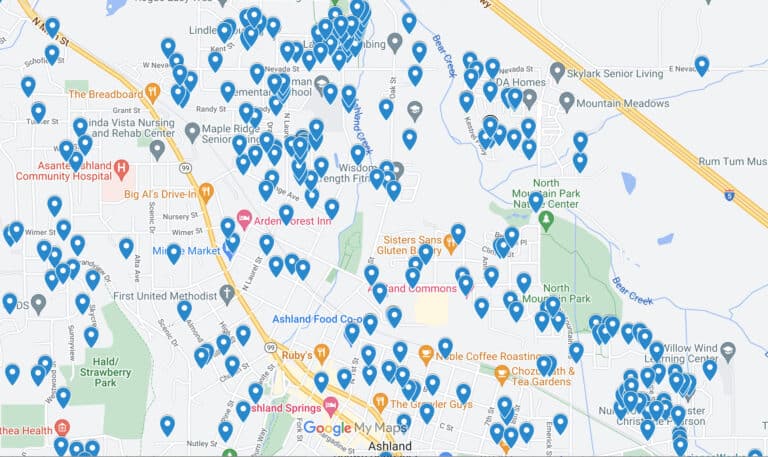 Since 2010, True South Solar has completed more than 1,100 solar panel installations – exclusively in Southern Oregon. As you can see on this interactive map, many of these installations were made in your neighborhood or town. Why do we only work in Southern Oregon? We choose to work only in Southern Oregon because this
Read More »
Residential and Commercial Solutions
True South Solar is Southern Oregon's #1 choice for solar+storage solutions. We serve both residential and commercial clients. We install solar panels as well as energy storage solutions like Tesla Powerwall. We also have a Service Department to help you should an issue come up.
Why is this important? It's important that your solar company offer all of these services because when you work with True South Solar, you are working with the entire team, not just a sales department. Our team of experts works with each client through each stage of the process: from sales through permitting and installation. And if a problem should arise, you'd be calling us also.
As a small business based in Southern Oregon, we understand the unique needs of business owners in this area. We can help you save money so that you can spend dollars—now being sent to the utility company—in better ways.
Contact True South Solar Today!
Proudly Serving Southern Oregon
Solar Panel and Tesla Powerwall Experts
WE MAKE GOING SOLAR EASY.
Let us provide the answers you need to make an informed decision.