Install Solar Panels and Save Money
Solar Power For Your Home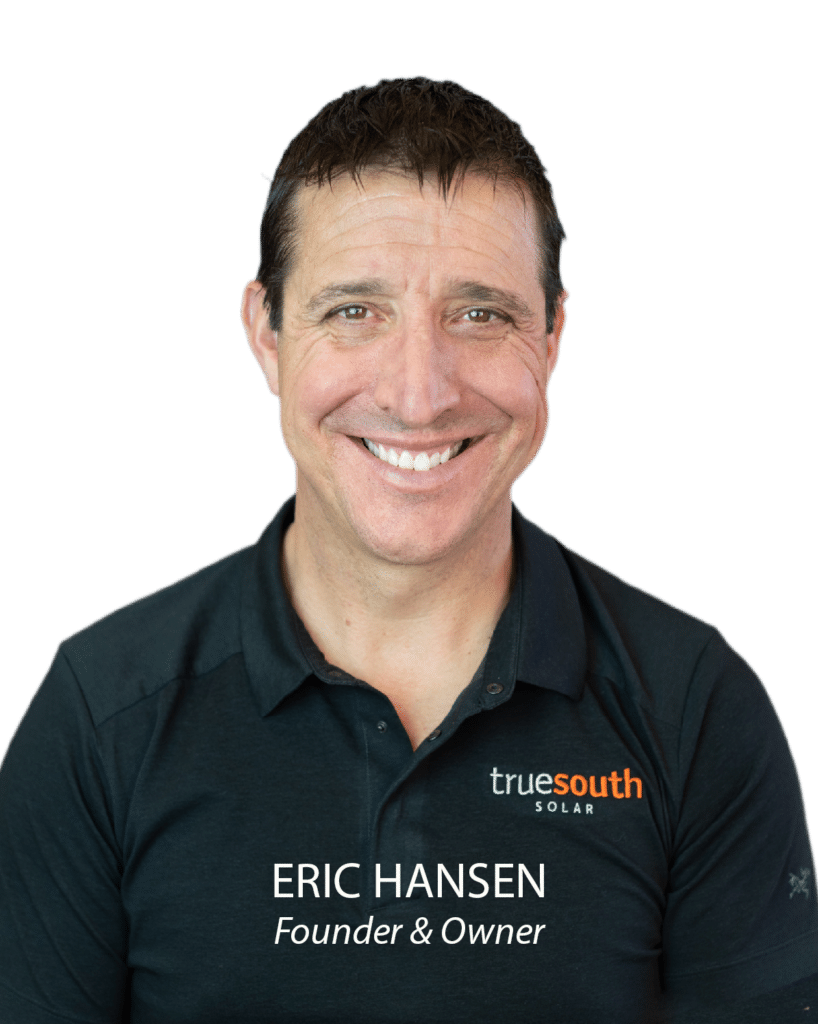 TAKE CHARGE OF YOUR POWER
Hi, I'm Eric Hansen, founder and owner of True South Solar.
I founded our company in 2010 with a simple mission: Solar for Everyone and the Best Jobs Ever! For almost 15 years, we've been doing just that, providing ridiculously great customer service for thousands of clients, right here in Southern Oregon.
Does it bother you that your power comes from hundreds of miles away, and that your power bill continues to go up each year? Work with our team of experts and we can provide a local, custom solution that saves you money. Thanks for visiting, please let us know how we can help you!
Install solar panels at your home. Say goodbye to the power company and hello to cheap, renewable power today with $0 down!
Curious about how much solar at your home can save you right now? Our team of Solar Experts is here to help every step of the way. Generous energy tax credits and cash incentives together with cutting-edge solar technology make now the best time ever to GO SOLAR!
Learn more about us. Find out how we're different. Give us call today for a free quote!
EASY. SMART. SUSTAINABLE.
Top-Rated Local Solar Company
Contact True South Solar Today!
AFFORDABLE SOLAR ENERGY FOR YOUR HOME
Numerous local, state, and federal tax credits and cash incentives are available in Southern Oregon. When you couple these financial benefits with Southern Oregon's exceptional solar resource, installing a solar-electric system is a slam dunk. Are you ready to make your own power? Call True South Solar for a detailed site analysis today.
Pacific Power supplies energy to most Southern Oregon homes. They offer incentives to their customers through the Energy Trust of Oregon.
The City of Ashland has its own utility and offers solar incentives to residents.
The State of Oregon offers two different solar incentives to residents.
The federal government offers solar incentives through the IRS as a tax credit.