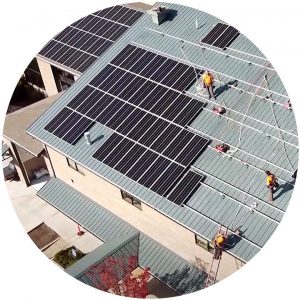 Location: Ashland, Oregon
System Size: 62 Kw
"We were really excited about the idea of installing solar on our building, for one because our building has such great access to solar- the building is situated on the lot to get all day sun and there's a huge financial motivation. With a building like that, you use a lot of power and to get power from a renewable source is a really attractive idea.
I think one of the best ways a person can reduce their carbon footprint is to keep their car in tip top running shape, because we all know that the transportation sector is a huge contributor to greenhouse gases. So one of our discussion points with customers who are deciding what repairs to make is carbon footprint- the car is probably the number one way to reduce that carbon footprint. So to fix cars, keep them in good running shape and power our business using renewable energy, just makes sense. It feels really good to reduce our carbon footprint while reducing everyone else's driving on the road."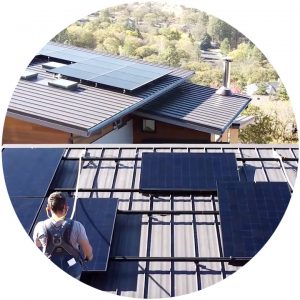 Location: Ashland, Oregon
System Size: Original System 14 kw, Expanded system 5.60 kw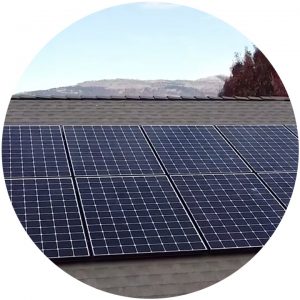 Location: Ashland, Oregon
System Size: 3.92 Kw
"We have been phillisophically in tune with solar for a number of years and we finally made the decision to go with it. It saves energy and gets us away from fossil fuels.
You're lowering your carbon footprint, you're saving energy- yes, putting back to the grid- yes. But when you boil it down, I think it's the right thing to do. We are all in this spaceship together and the more we can do to help, we feel good about doing.
Our system has been running extremely efficiently- we have only had it for about a month, but it's the time of year where sunshine is at a minimum, but we still are supplying 99% of our houses electricity from the panels, even on cloudy days and giving back to the grid. What I like about the SunPower system is that you can go to the website, and see how the system is running. I think it's just fascinating to be able to see what's happening- to the minute. It's been very good for us."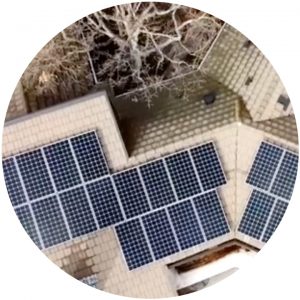 Location: Ashland, Oregon
System Size: 17.5 Kw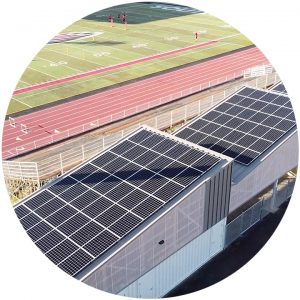 Southern Oregon University
Becs, Sustainability Manager
Location: Ashland, Oregon
System Size: 49 Kw
"SOU installed solar because sustainability is right at the heart of our values, and we demonstrate strong leadership on sustainability at campus. For us, sustainability is building it in right from the beginning of our operations and we did this when we designed the stadium storage by having it face true south, for optimum solar efficiency. For us, it made absolute sense to do this- it makes economic sense to reduce our utility bills and it makes environmental sense in reducing green-house gas emissions, to have solar on our roofs at SOU. Our vision for sustainability at SOU is to have it throughout our campus community, the way we operate, within our curriculum and also our role in the wider community here in Ashland and the Rogue Valley."