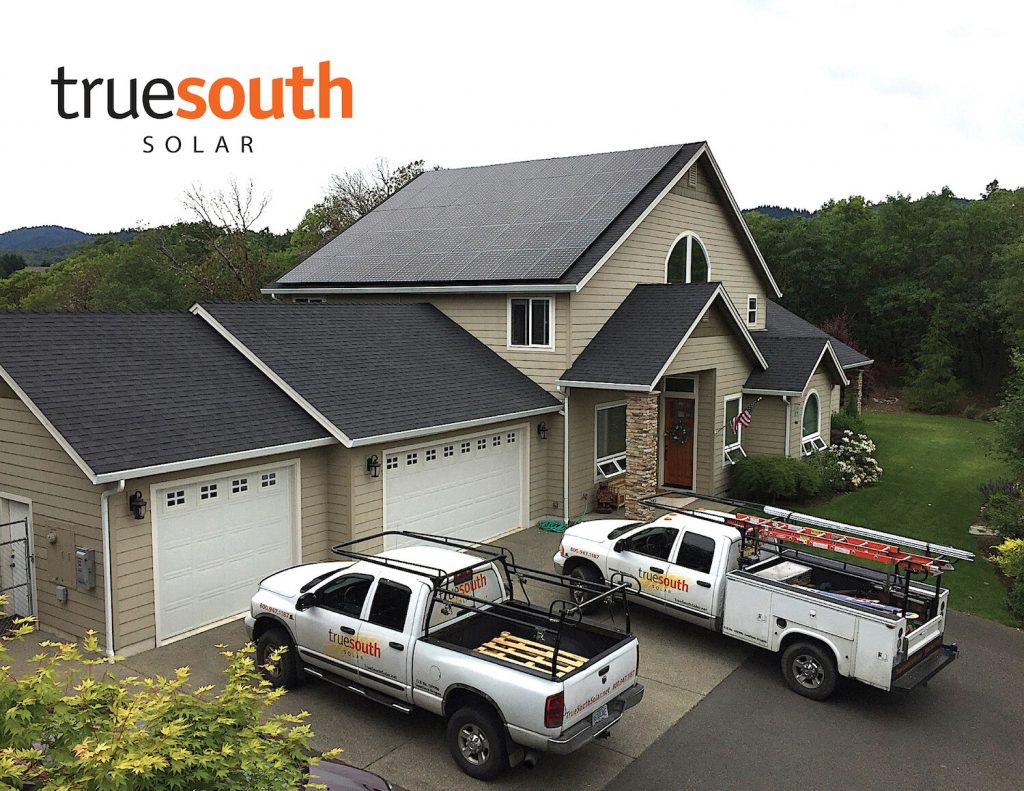 COVID AID PACKAGE MAKES INITIAL COMMITMENT TO A CLEAN ENERGY RECOVERY
Happy New Year and welcome to 2021! We would like to ring in the New Year with some good news. Congress has passed legislation that provides a 2-year extension of the solar Investment Tax Credit. The full legislative package combines a $900 billion COVID relief package and a spending bill for 2021 with tax extenders and energy policy change. This means that the tax credit will remain at 26% for 2021 and 2022! This is great news for the solar industry as well as for moving toward a greener planet. To read more about this topic as well as to stay up to date on other important solar news check out SEIA.ORG. And, don't forget that if you refer a customer to us and they go solar, you get $500!
REBUILDING WITH SOLAR
As our community begins to rebuild after the Almeda Fire this year, members have reached out to us for advice on how to rebuild stronger, with sustainability at the forefront. As there are many ways to create sustainable buildings, solar is what we know, and we are happy to share what we know with anyone interested. We will provide free solar design consultations for any homeowner looking to rebuild with solar. Here are a few tips………………
-Standing seam metal roofs are the best roofing material for solar, although we can attach solar to any roof surface.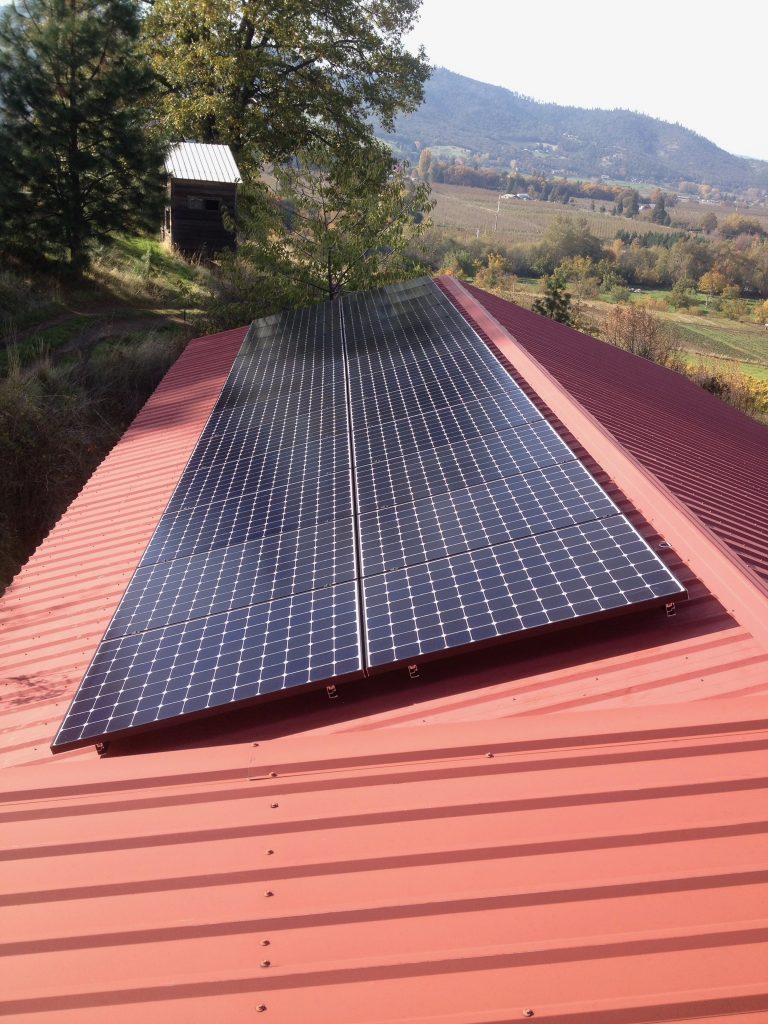 -A roof that faces true south will get the most sun exposure.
-Limit vents on the side of the roof you intend for solar. Venting limits the space where solar panels could fit.
-Shading from trees is the biggest limiting factor for solar. Plant large trees to the north side of the house.
Please feel free to contact us with further questions about rebuilding with solar in mind. 800-947-1187 or click here to fill out an online inquiry.
INSTALLING BATTERY BACKUP FOR POWER OUTAGES
Do you need electricity when the grid goes out or more energy at night? Tesla Powerwall batteries reduce your reliance on the grid even further by storing your solar energy for use when the sun isn't shining and prepares your home for power outages.
Powerwall gives you the ability to store energy for later use and works with solar to provide key security and financial benefits. Each Powerwall system includes at least one Powerwall and a Tesla Gateway, which provides energy monitoring, metering, and management for the system. The Backup Gateway learns and adapts to your energy use over time, receives over-the-air updates just like the rest of Tesla's products, and is capable of managing up to ten Powerwalls.
With Solar, when the sun rises, solar begins powering the home. When additional power is required within the home, the home pulls from the utility grid. Powerwall is charged by solar during the day when solar panels are producing more electricity than the home is consuming. Powerwall then stores that energy until the home needs it, such as when solar is no longer producing at night, or when the utility grid is offline during a power outage. The next day when the sun comes out, solar recharges Powerwall so you have a cycle of clean, renewable energy. Please contact us if you are interested in having a Tesla Powerwall installed this year.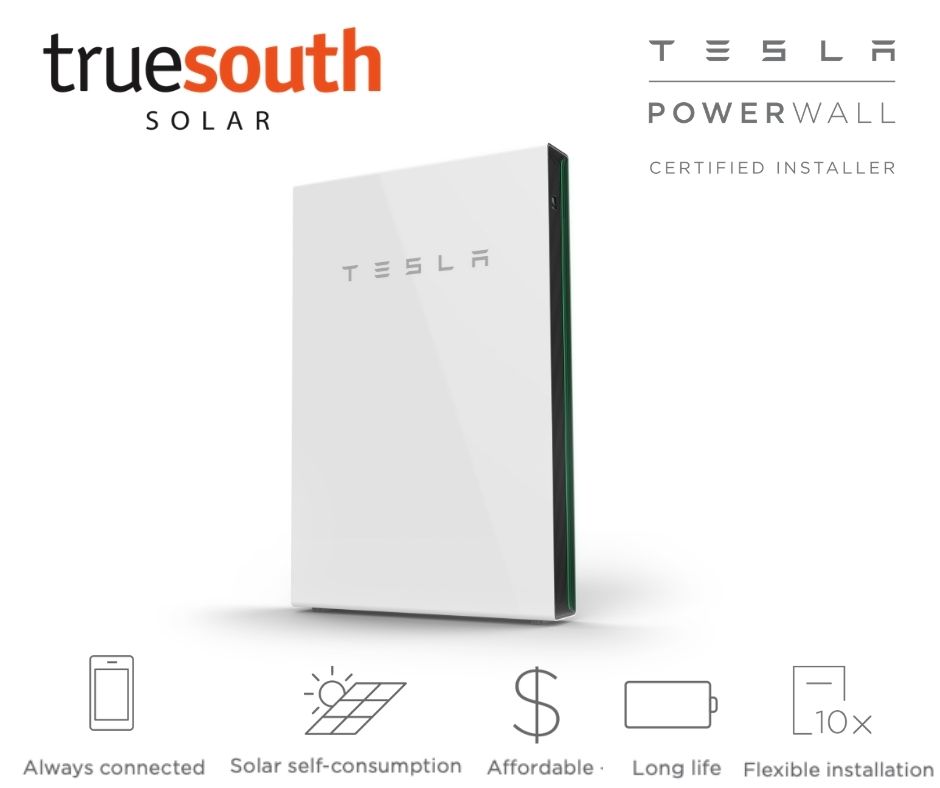 REFERRAL PROGRAM AND REVIEWS
Why refer a friend or neighbor? As whole communities start to go solar, everyone benefits. Families have more money to save and spend, home values go up, and ultimately entire neighborhoods can begin putting in more power than they take out. Solar power can be truly transformative for our local economy and quality of life. As friends refer friends to True South Solar, a rooftop revolution is underway in Southern Oregon. If you have purchased a system or have requested a site evaluation and you have a friend or family member who might be ready to go solar, you are eligible for our referral program. For every referral that goes solar with us, you'll earn $500. It's a great way to do well by doing good. Join the rooftop revolution. Refer a friend today.
As a local business, we rely on what our neighbors are saying. Your Story is very important to us. The reviews you provide are an important part of how we continuously improve. Your experience also plays a critical role in the future of solar. A majority of customers seek reviews prior to making a choice, and we invite you to offer them your perspective. To leave a review, please click here- Google Business.