Going Solar is More Affordable than Ever!
Affordable Solar Energy Solutions
We offer solar energy systems for your home with $0 down and affordable monthly payments. You can replace your power bill with a monthly solar payment. Our clients love being able to pay themselves instead of the utility company! Financing is a great option if you want to own your solar system but don't have the immediate funds for a cash purchase.
When you meet with one of our Solar Advisors, we will step you through the simple process of designing the right energy system for your home. Our team works hard to create an option for you that meets your goal of going solar affordably. When you are finished with your payments, the energy you create is yours! No more crazy expensive utility bills!
Financing options include:
Financing the system yourself through a Home Equity Line of Credit (according to Zillow, placing a solar energy system at your home will increase the property value by 4%).
Financing the system through one of our affordable loan programs secured through Sunlight Financial or EZ Solar Loans.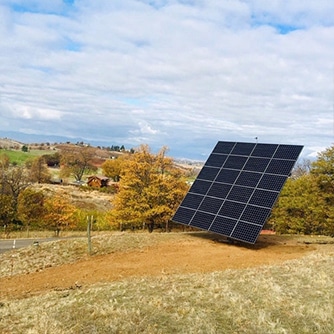 Applying for a loan with Generations is easy:
Loan decisions are made and communicated quickly.
Phone: 360-357-5660 Option 2 or 253-328-5080 Option 2
Online: https://www.generationscreditunion.com/energy-solar.htm (Click Summer Solar Loans)
Email: loans@generationscreditunion.com to request an application.
Text: SOLAR to 360-357-5660
Contact True South Solar Today!